Here are the 47 Democratic lawmakers who voted for H.R. 4038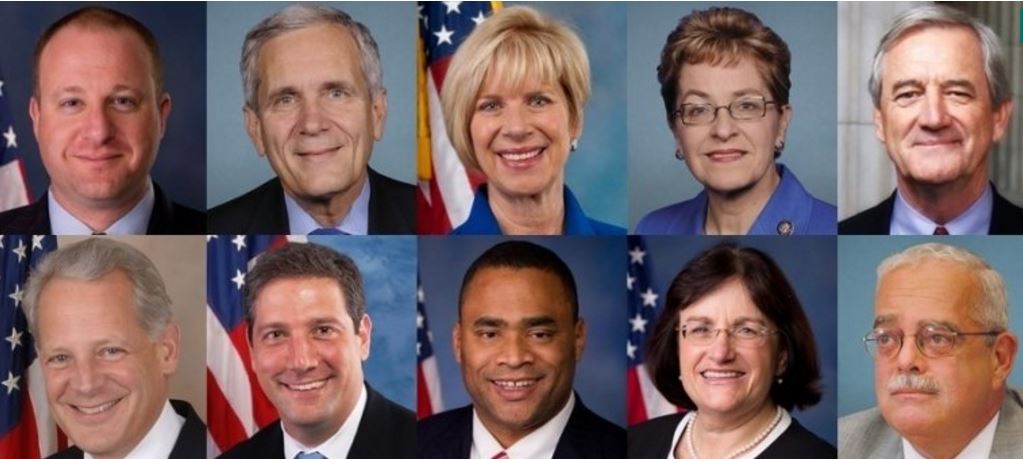 H.R. 4038: American SAFE Act of 2015
This was a vote to pass H.R. 4038 in the House.
A bill that would expand background checks on Iraqi and Syrian refugees hoping to enter the United States has moved quickly through congressional procedures. H.R. 4038, the American Security Against Foreign Enemies SAFE Act, received a House vote on November 19, just two days after it was introduced. The vote succeeded 289-137 with almost all Republicans and 47 Democrats voting in favor. The President has said he would veto the bill if it also passes the Senate.

Millions of refugees from Syria and Iraq have been forced out of their homes as a result of the ongoing civil war in Syria and militarization by the Islamic State (ISIS). Many of these refugees hope to find sanctuary in the United States and European countries. Under existing law, the United States vets refugees for one-and-a-half to two years prior to allowing refugees to enter the country. If enacted, this bill would likely pause the screening process for a short time, while new background check procedures are developed, and then lengthen the time the screening process takes.

H.R. 4038 would expand the screening process for those refugees attempting to enter the United States by requiring the Federal Bureau of Investigation (FBI) to conduct its own background checks in addition to the Department of Homeland Security's (DHS). Any refugee would be prohibited from entry until the FBI certifies that they pose no security threat. Refugees would only be admitted with the unanimous agreement of the FBI, DHS, and Director of National Intelligence.
(h/t Huffington Post)